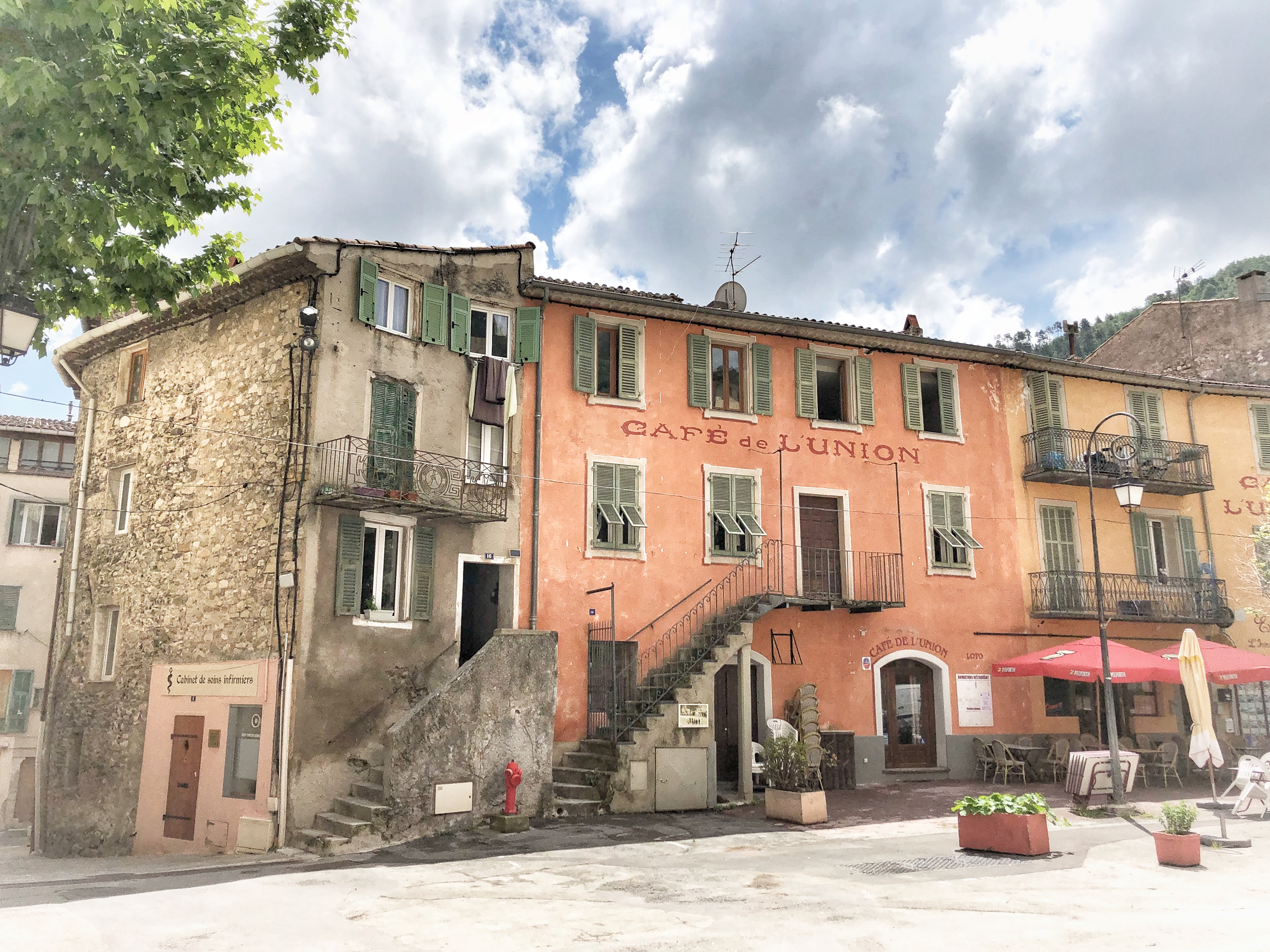 For the purists, let's rephrase, shall we? "What does an actual village look like?" This question was asked to me following my latest blog post "The reality of raising kids without a village".
As a country girl who grew up in a village, the concept was taken for granted but 'what is a village?' is actually an important question to raise. It is fair to say that unless you have lived in rural places or experienced "the village" in your childhood, the concept can be fuzzy. After all, it is an African proverb for which Westerners, conditioned in more individualistic societies, might struggle to comprehend the dynamics.
Also, I realise how much of a buzzword "the village" has become. I was guilty of using the term too. The truth is, the village, as interpreted in the saying "it takes a village to raise a child" has long gone in Western cultures. To join a virtual village will never replace the support families were getting in real life. However, coming from an actual village myself and being capable of identifying the dynamics, I'd like to infuse YouMums' purpose to assist you in building your own.
Thus, through this chapter, I would like to invite you on a tour of "my" village. What it physically looks like… or looked like when I was a kid. I left it almost twenty years ago to move overseas, and a brief visit last year reminded me that a few changes have occurred since then. Like me, you will find a lot of commonalities with one of the most rehashed African proverbs in motherhood.
Yet together, let's recognise the key elements that form a village. And why oh why it is commonly believed Mothers and families need one to raise a child.
A tour of my village
You can find villages of all sizes and shapes where I come from, the countryside of the French Riviera. Most villages are tiny - less than 2000 inhabitants; hidden away on the hills or mountains of the Maritime Alps; accessible through small twisty roads my American husband would describe as "goats' paths that have been paved over". They're usually organised around a school, a council, a Catholic church. Once a year in the main square that surrounds the church, a free communal ball where everyone can join in to dance, drink and celebrate the 14th of July - also known as Bastille Day in Anglo-Saxon countries.
Having a closer look you will find most houses are stacked against each other, made of stones with red tile roofs. The architecture is old - and when I say old, I mean it; often Medieval old! A few places would still hold the ramparts of a castle and if not, the Church would have been erected at this time.
Some may argue the overall design of an old French village is messy, quirky, lacks grace and fine lines but, there is a profound harmony between every single stone. Perhaps because of the history, it carries. Perhaps because I miss it so much, I'm now capable of finding beauty in places that never caught my attention before.
And let's not forget the aromas. Usually, a village would have a bakery and therefore a strong smell of warm bread or croissants freshly baked would surround the streets from dawn till dusk.
Nevertheless, in most corners of the village, it is the musty fragrance of rotten beams from an underground cellar that would come to your nostrils - whether it stores wines or jams, most homes hide a cellar in their basement. Certainly, THE only place where I appreciate the scent of mildew!
A support network built over generations
If I can distinguish two key components of a village like the one I came from and why it is believed each family needs one to raise a child it is:
"Everybody knew each other"
"There was always someone in reach to help"
I do not think villages tend to have these dynamics anymore, although maybe it exists in more secluded places. Also, it is fair to say what I remember from my childhood has evolved from what my Mum knew about her village.
However, what remained was if my Mum needed help to look after her kids, she had options and not just paid ones. It was undeniably quicker for her to reach out for help since she had always lived in the area.
I'm saying it has changed but looking at my brother who now lives in a nearby village, it is questionable. The fact is that not only does his support network exceed the boundaries of the actual village, but he has also established a more reliable one. Help with kids, help to build the house, help with his business, the list goes on. Especially when it comes to looking after the children, there will always be someone for him to reach out to and not only family members. I wouldn't describe his life as easier than mine but when it comes to his support network I must admit, it is pretty solid and outshines by far the one I've tried to build over the last six years here in New Zealand.
Why is that? Relationships take years to build. While some friendships will grow faster than others it is challenging to outrun cultural bonds and family heritage that took centuries to evolve.
The pursuit of happ…… a village
As an expat Mum, my pursuit of happiness is highly dependent on the pursuit of my village and that mission has been multiplied by hundreds since I had children.
During my seven years of living in England on my own, my interest was in developing myself. Learning a new language, learning about new cultures, making new friends from all around the world, learning about sustainable development and entrepreneurship, learning about business and discovering the depth of marketing, learning new roles and challenging the boundaries of my comfort zone, etc.
Of course, from time to time, some anxiety arose; who's going to look after me if I'm sick? Who should I call if I've got a problem? And the multiple administrative forms that require you to indicate an "emergency contact" are always there to remind you how thin (or non-existent), your close support network is now you've left the village.
That said, the lack of a village was highly manageable. Until I had kids - then it all made sense why it is needed.
Trade the question: "who's going to look after me if I'm sick?" to "who's going to look after my kids if I'm sick?" and you'll get a good sense of the relentless anxiety that lingers in an expat Mum's brain or a Mum without family support.
A journey not meant to be cruised on your own
I know I'm not the only one to feel this way. So many mothers I've had the honour to interview shared similar thoughts, similar struggles, similar fears and similar aspirations to build a village.
I've sat down recently with Abbey Fouché, the founder of The Mums' Clique - a recently registered charity that aims to build a reliable community for New Zealand Mums. Her initiative started because she also acknowledged the need to foster better support networks for families.
It is fair to highlight the generation of women past the baby boomers has been conditioned to grow and be independent - and don't get me wrong here, I'm so glad for that! But let's be honest with each other and notice how in our Western society, Capitalism has enforced the independence ideology - whether or not it has been in the favour of women is not the topic I'm trying to discuss.
Instead, I'm focusing on motherhood and if there's one thing I've learnt about it over the last six years of my life, is that you're not meant to cruise it on your own or find all the answers yourself. Hence why with YouMums, I'm aiming to offer a motherhood sidekick - because every superhero needs one! And if you're doubting you're a hero, count on me to remind you. I believe if we can help you build confidence in your instincts, you will find the voices, the answers, the solutions - the options that resonate the most with you.
So, that village - myth or reality?
I'm choosing NOT to invite you to an online village but instead, to give you all the tools that will help you build your own and guess what? In real life.
While I thought to offer you to "join my virtual village" would solve your problems, I realise it might not be the wisest way to help you. Plus, there are already so many "virtual village options" for you to choose from; the last thing I'd want is to add to the current fragmented support service system and keep your eyes on a screen.
However, to train you to recognise your instincts and personal needs, to coach you on how to ask for help while building your support network; ie. your modern version of the village, to inspire you on how you can take care of yourself, I believe is the answer to support you the best I can.
I'm not an expert and that's precisely what works in your favour. For your convenience and because I cannot stand the thought of a Mum feeling neglected, I will hunt answers down for you, in an unbiased manner. I will even look into maternal care options from other countries to challenge "the guidelines" you've been conditioned with. Whether you're an immigrant or someone without family support, I'd like to share all the options and tips that are already available to you.
Choice is key
The fact is when women are empowered to choose, they make "the right decisions" - the decisions that work best for them and their family. What has been even more interesting to witness through the interviews I ran is in that process, the Mothers who were enable to make decisions thanks to a range of options presented to them, were less likely to experience maternal mental health issues.
I am conscious the thought of a Mother taking care of herself is a concept hard to grasp. It can look overwhelming (perhaps even impossible) when you are already stretched out taking care of little people, let alone when no one is looking after you. But believe me, it is doable - if you know your options and learn how it can be done.
Let me to show how it is achievable through the Mums2Mums interviews. Not only will I demonstrate how Mums are capable of taking care of themselves despite the challenging experiences they face, but I'm making it a personal mission to unveil the entrepreneurial mindset and skills Mothers are developing throughout their motherhood journey.
There is so much more to motherhood than we allow ourselves to see.
Like New Zealand author, Tui Fleming said in her book, "Dear Mummy, you're important too". And I'm determined to explain WHY. Why are Mothers valuable in our society? I believe it is not just because they're raising the next generation.
If we're on the same wavelength and you'd like to contribute to my mission, please reach out.
My team and I have set up a few ways for you to interact - find us on Facebook, Instagram, Pinterest, Twitter and LinkedIn, where we can chat directly.
Feel you could contribute?
🎉🎁 COMMENT BELOW THIS BLOG TO WIN 🎉🎁
Share your own tips on how to build a village - I've no doubt you know things we don't and it means your input, your voice, may help someone else.
As a thank you, we will enter you in a draw to win Tui Fleming's book "Dear Mummy, you're important too" .
I found this book almost too late in my motherhood journey. It truly encompasses some of YouMums pillar values and beliefs - the funny coincidence is that Tui's book came out almost at the same time as our educational platform was born. I'll take it as a good sign - this book has been inspirational for so many mothers, I have no doubt you will enjoy it too.
❗❗IMPORTANT - to comment and be eligible you must take the following steps ❗❗
1. Get started for FREE by joining our educational platform (and we pinky swear not to spam you)
2. Write your story underneath this post (remember to be open-minded, to focus on facts with no judgements)
3. Share this blog on the social media channel of your choice
4. Tag a friend who could benefit from it.
5. Show your support to our initiative with a Like/Follow to our Facebook, Instagram, Twitter
*This offer closes on the 14th of August 2019 (midnight) and entries are NOT restricted to New Zealand.
Good luck to YOU MUMS!!!!
Ngā mihi -
Acknowledgements
As English is not my mother-tongue and I don't quite have the resources to hire copywriting services, I rely on a kind-hearted people to edit my work in order to make it sound less "Frenglish".
I would like thank Vicki Rapson for her generous time as well as Amanda Mackay, Lauren Harrod (aka The Picky one), Bronni Page, Janine Ogg and the Get it Done Mum members for their invaluable support. I could not be more thankful for their input and encouragements in getting this blog post out. Merci à tous et toutes.
Ehara taku toa i te toa takitahi Engari, he toa takitini.
"My strength is not that of a single warrior but that of many."